Renewal of the heart of a town
Client: Town of Porto-Vecchio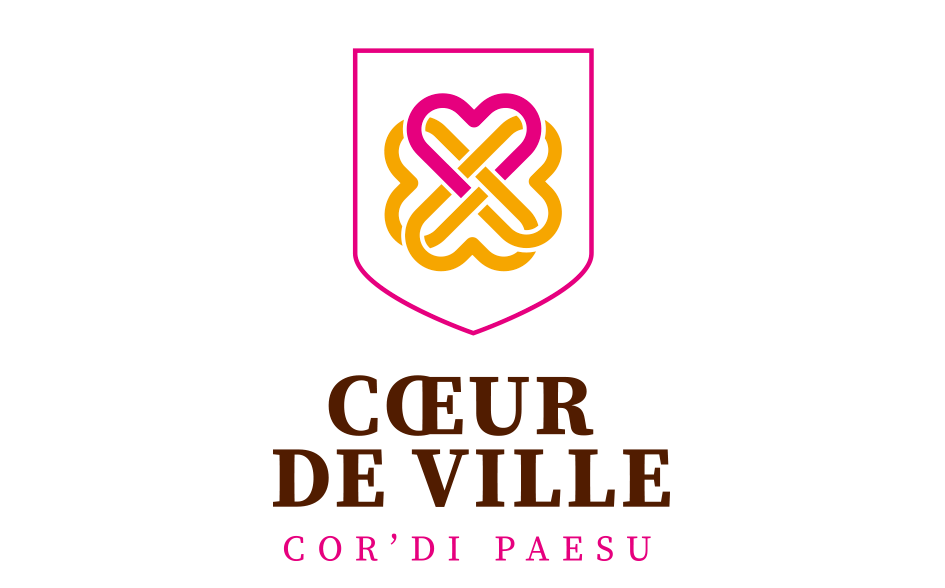 The town of Porto-Vecchio has embarked on a major renovation and rehabilitation programme, including the renovation of the town centre. Sennse is assisting Porto-Vecchio in the public consultation on this project and has created a logo and graphic principles for all its communication for the future works in the heart of the town.
–
A coat of arms that recognizes its heritage, inspired by the town's logo.
The "Heart of the Town" is all about historical heritage, displaying its 21st century coat of arms. Tightly linked in the style of a sailor's knot, are four interwoven hearts, one of which is highlighted by its colour. A simple modern line outlines the shield.