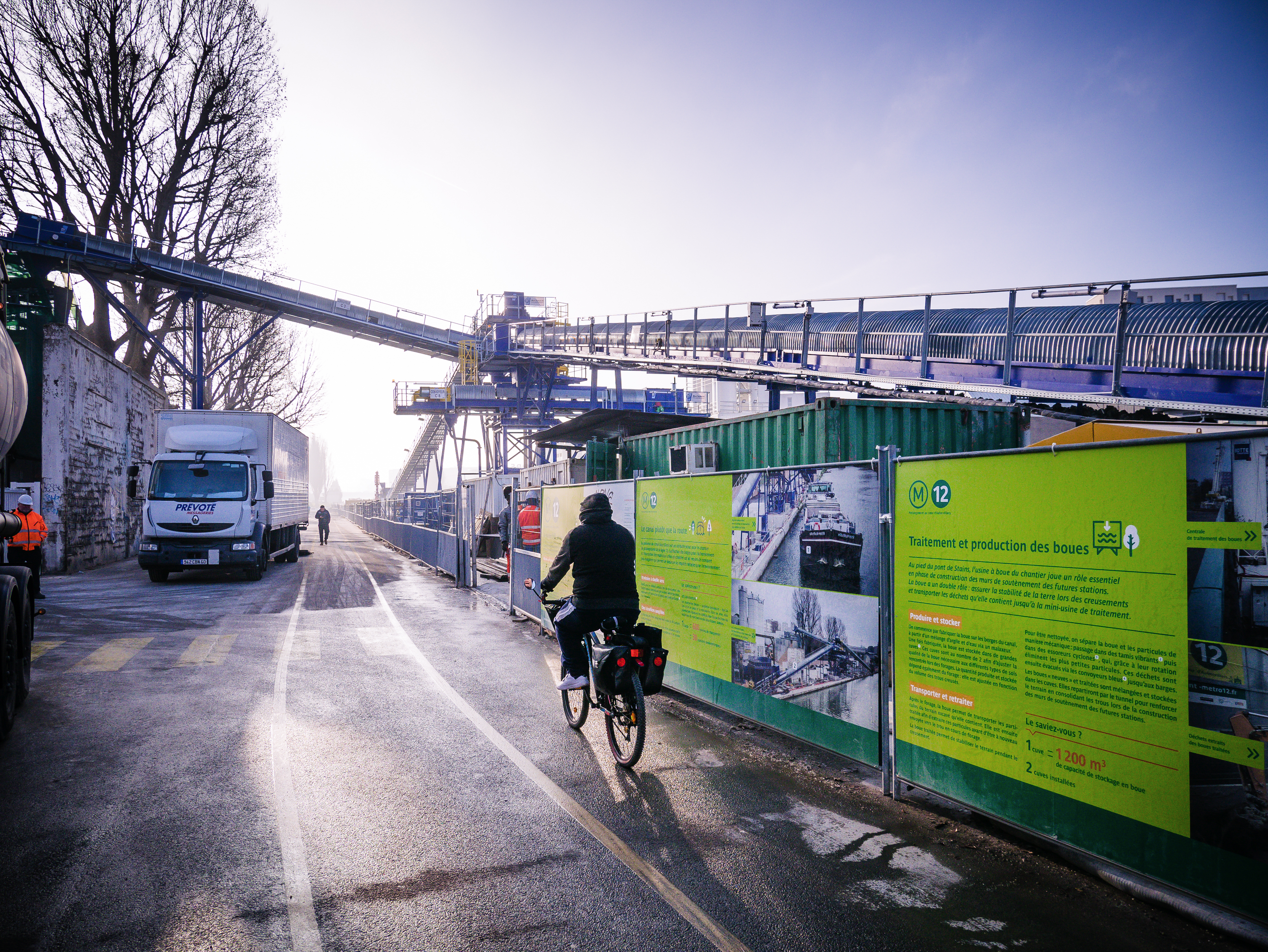 Extension of Metro Line 12 to Aubervilliers
Client – RATP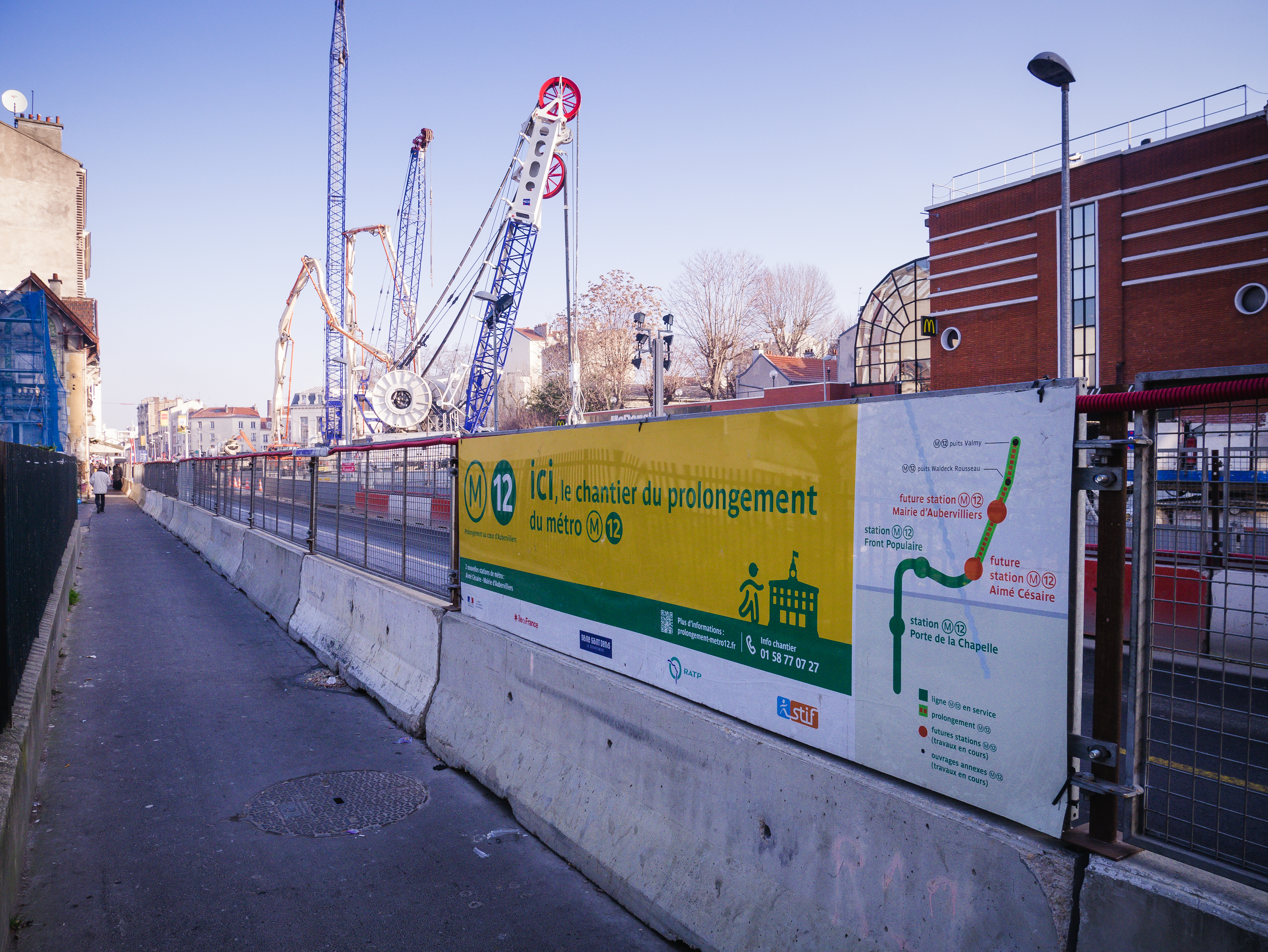 Context
The extension project for Metro Line 12 entered its second stage in 2013. Phase one connected the capital to the Front Populaire station crossing the symbolic limit of the Paris Peripherique ringroad. Phase two served Aubervilliers city centre.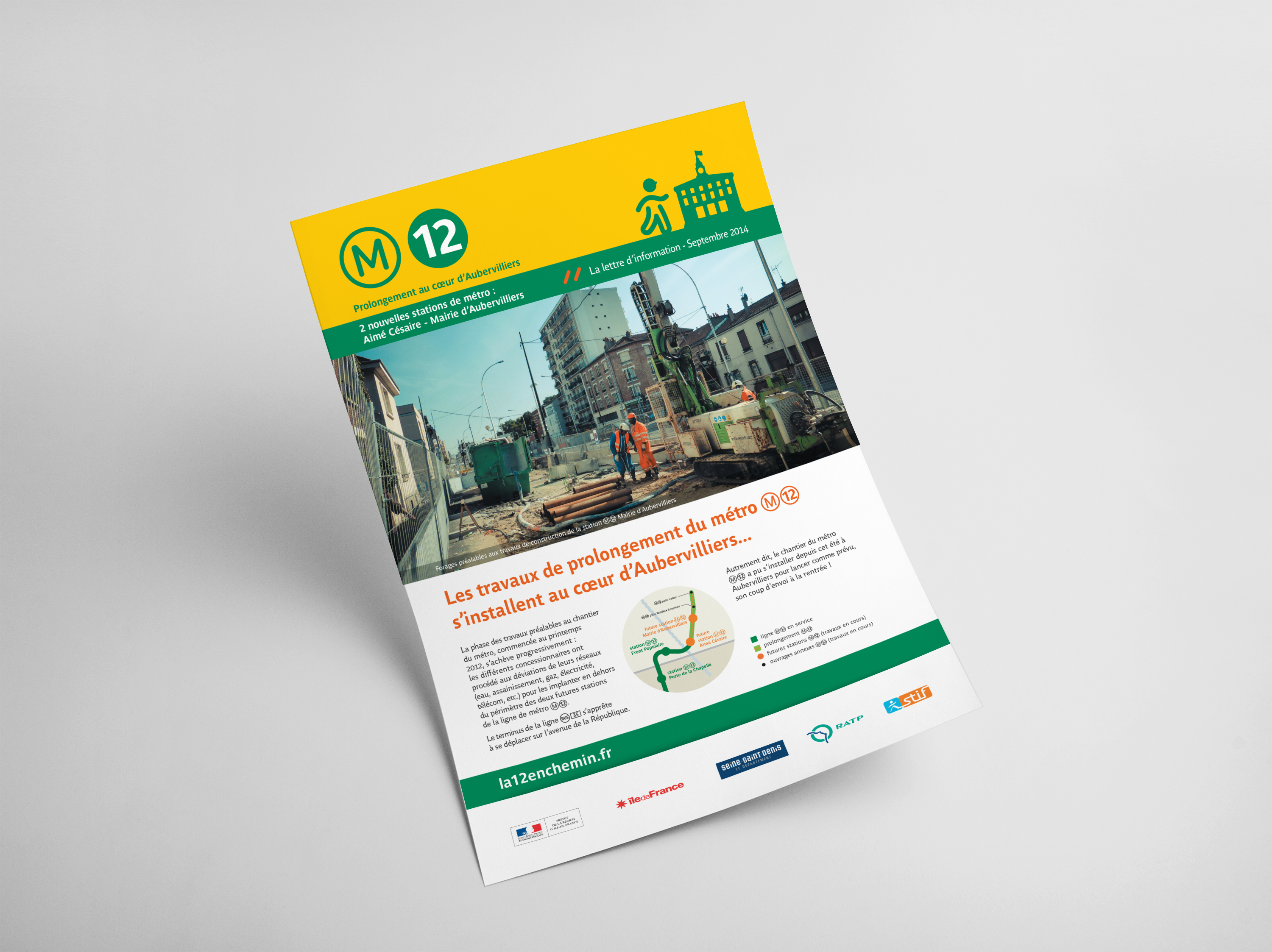 Communication challenges
The main challenge was to communicate while a very visible construction site operated in the city centre and over a period of several years. It was likely to disrupt the daily life of many residents, traders, car drivers and public transport passengers. The challenge was to implement very localised communication to ensure construction work was considered acceptable over a long period, while at the same time explaining the long-term benefits.
Main services performed
• Definition of the strategy and implementation of the communication plan over several years, coordination and monitoring of the project
• Evolution of the visual identity based on the identity created for stage 1, and creation of the project / construction site visual identity.
• Copywriting, graphic design and production:
-Print: project log, leaflet, construction info, posters
-On-site information: site panels, signage
-Digital: website, videos, e-newsletters, social media, etc.
• Production follow-up and distribution