Construction of Rosa Parks station
Client : SNCF Network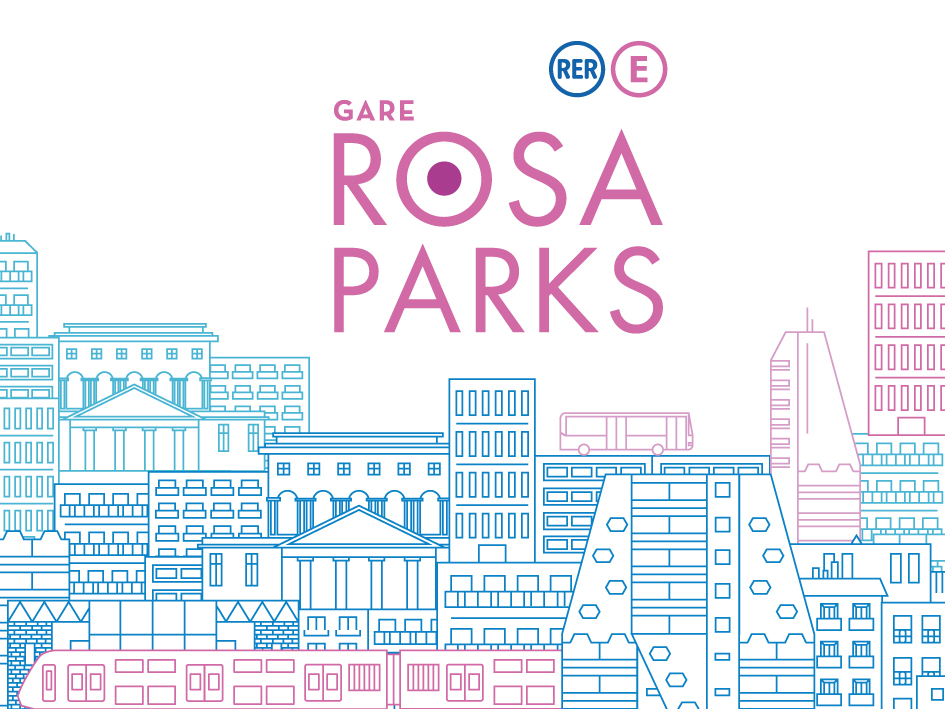 CONTEXT
The first new train station to be built in Paris since 1999, located in the 19th arrondissement on the RER E (Express Metro Line E), Rosa Parks railway station is a major transportation facility in this part of the city that is in full urban transformation.
COMMUNICATION CHALLENGES
The challenge for the agency was to inform the general public – passengers, residents and employees – about the ambition and benefits of this large-scale project, while garnering acceptance of the work and adapting to a long and complex timescale. Another major challenge was to participate through communication in the renewal of the image of the neighbourhood.
MAIN SERVICES PERFORMED
• Definition and implementation of the multi-annual communication plan
• Coordination and project follow-up
• Creation of the visual identity of the project and adapt to all the applications
• Copywriting, graphic design and production:
– marketing collateral: brochures, newssheets, leaflets, posters
– on-site information: signage, panels, etc.
– project website with quarterly updates.
• Organization of events with partners, elected officials and residents: start of works, inauguration.
• Production follow-up and distribution